Builders Gore NZ | Building Contractors Home Builder Southland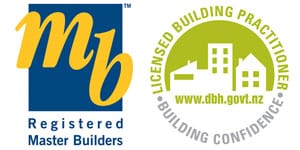 Husband and wife team Nathan and Korena McDermott have been in the building industry for over twenty years, with Nathan naturally following in the footsteps of his father who was also a builder.
We specialise in building homes that suit your land, your budget and your lifestyle.
With well over 100 designs to choose from or customise to your requirements you're sure to settle on a design that 'feels like home'. We also build fully custom homes so if you have existing home plans for your land we'd love to help you bring them to reality.
Home Grown Southland Building Contractors
A Southland born and bred local, Nathan remained loyal to the region and has decided to take on another building business with his wife and co-partner Korena. Nathan chose to join Stroud Homes for its unrivalled reputation for creating high-quality homes and one of a kind house plans.
Southland's Registered Master Builder & Licensed Building Practitioner
Nathan has over 20 years experience building new homes in New Zealand. He is a licensed building practioner and a registered Master Builder servicing the Southland region.
With a wealth of construction knowledge including local conditions, suppliers, sub-contractors, and city council regulations, Nathan is one of the most experienced Southland builders.
Life Before Building New Homes in Southland
Over the last 13 years, Korena has been working in sales for the dairy industry. Even though building is in his blood, Nathan would have chosen the building industry naturally as he enjoys nothing more than working with his hands and creating. Nathan believes it's an industry that is always changing so there is always something new to learn.
When they're not helping clients build their dream homes, you can find local builders Nathan and Korena spending time with their family in the beautiful Fiordland catching blue cod or tuna.